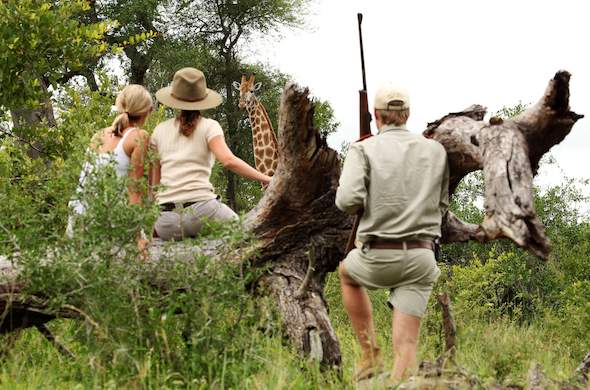 Useful information to know for guests travelling to Mala Mala Game Reserve in the Greater Kruger area of South Africa.
Children at Mala Mala
Mala Mala Main Camp - Children of all ages are welcome (there is a Young Rangers programme available).
Sable Camp - No children under the age of 12.
Rattray's on Mala Mala - No children under the age of 16.
Dress Code
The dress code is casual but neutral colours are recommended on game drives. A sweater could be required at any time, and
during the winter
months (May to September) very warm clothes, including a windbreaker (anorak), are essential.
NOTE
: Gentlemen are requested to wear long pants to dinner in the evenings.
Weather
The climate over most of Southern Africa is temperate. It is usually hot and humid in the Mpumalanga region. Short but heavy summer thunderstorms can occur in the late afternoon and evening. The rainy season falls during the summer months from October to March. South Africa has one of the highest average numbers of sunshine hours in the world.
Malaria
Malaria is endemic to the Mpumalanga region of the country including Mala Mala Game Reserve and the Kruger National Park. No guest has ever reported contracting it after visiting Mala Mala, but precautions are nonetheless recommended in the interest of personal safety.
Drinking Water
All water in the Mala Mala camps is filtered to the highest standards and is guaranteed perfectly safe for drinking.
Power Supply
220v A.C. current is available 24 hours a day.
Credit Cards
All the Mala Mala camps accept Master Card, American Express, Diners Club and Visa in South African Rand. Cheques are not accepted at any of the camps.